Selection of conveyor and drive chains: key technical and economic criteria
Conveyor and drive chains are no exception when it comes to choosing any product from technical and economical point of view, whether it is standardized or unique. Both of these aspects are equally important and should be considered on equal footing.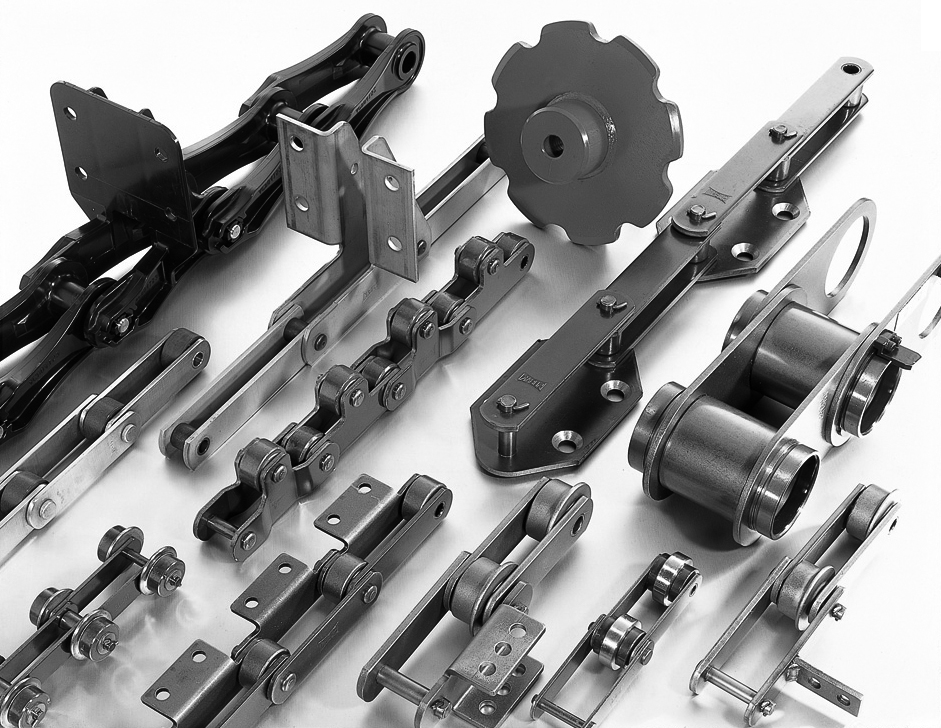 Chains may seem like simple products. However, depending on the functions that the chains perform, the industries of application, and the specific characteristics of the equipment on which they are installed, it is necessary to select an optimal product that will ensure maximum efficiency of the unit's operation and achieve an economic effect.
Technical features that influence economic efficiency include:
standardization of the chain;
material of the chain's elements: scrapers, attachments, rollers, bushings, plates, pins, transition links, etc.;
technological features (such as hardening and shot peening of individual elements, area and quality of welds in scraper conveyor chains) in the production of chain elements, which affect the wear resistance and durability of operation, the recommended maintenance frequency for the chain, etc.;
load on the chain and operating modes: speed, vibration, temperature, corrosion effects, and other factors that require individual engineering solutions.
the need for individual engineering solutions to address operational problems (for example, the use of larger rollers in chains that operate at high speeds, or restricting the weight of the chain - the use of chains and individual chain elements made of stainless steel or plastic that are lighter than steel).
These technical criteria have the following impact on the economic indicators of production:
the possible production downtime due to premature failure of chains caused by incorrect selection;
reduced chain durability and increased frequency of maintenance by production technical personnel due to disregard of manufacturer recommendations in engineering solutions that consider operating conditions;
"purchase cost" as the main criterion for chain selection, disregarding the "cost of ownership" indicator which takes into account the following factors:

purchase cost;
costs for repair and potential replacement of individual chain elements;
costs for storage and protection from damage;
costs associated with production downtime during chain maintenance;
costs for the technical personnel who service the chain.
Our company places great importance on continuously improving the services we provide. Our experienced technical specialists offer to customers an optimal product that considers all of its unique application features.
BELTIMPORT always prioritizes customer needs and we are open to new opportunities and cooperation when it comes to testing our products. We understand the importance of having confidence in the quality and reliability of the product, so we offer the opportunity to test chains on your equipment. Our experts will assist with all testing-related questions and provide information about our products. Together, we will find and implement the most effective solution for your production.