Conveyor belts with cut or moulded edges
There is lot of confusion in the market of conveyor belts about the edges of the conveyor belts, particularly for those reinforced by textiles (EP). We can quote mainly 3 types of edges in the market, as follows: moulded edges, cut edges, cut & painted edges.
Moulded edges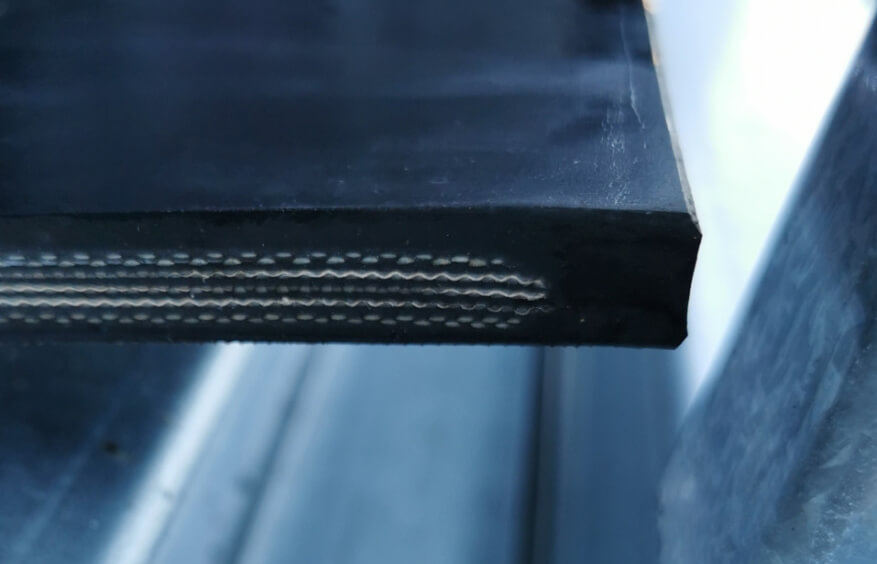 A conveyor belt has the MOULDED EDGES when its edges are made of full rubber. This type is coming as reminiscence of past times, when the belts were reinforced by textiles made of cotton: being this a natural material, it was the norm to protect the textiles from external agents, such as humidity and moisture, in order to avoid them to absorb and cause a lot of troubles in the belt core.
Nowadays, all textiles used worldwide to produce conveyor belts, are exclusive made of artificial textiles (such as polyester and polyamide), therefore even if put in direct contact with the external agents, they are totally proof. Moulded edges can be done just when a belt is produced in a certain width directly requested by the end user; it is not possible to vulcanize them after the production of the belt. These edges, being made of non-reinforced rubber, do not provide any strength to the belt. And, if the belt goes slightly off-track during work, they are also susceptible of easily cut off, giving as frequent result lot of damaged areas where the edges are torn out.
Most of the belts Gummilabor Serie Extra, being non in stock and produced on demand, are produced with moulded edges, if the combination of widths and lengths are not excluding it (for example if belts are particularly narrow, they will be produced wider and then cut) or, more simply, on the preference of the user.
Cut edges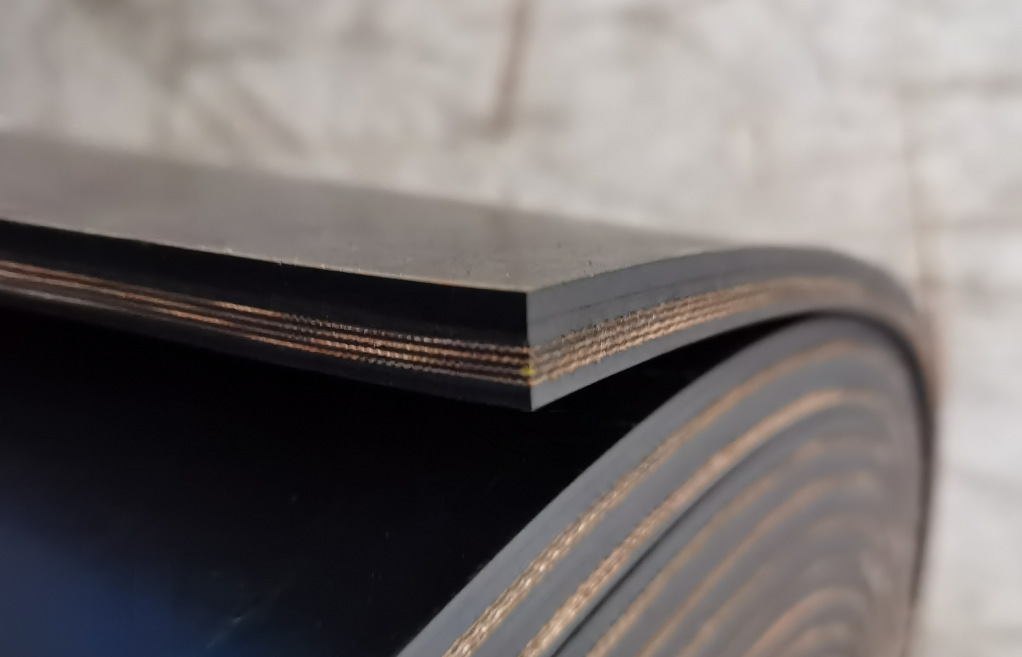 A conveyor belt has the CUT EDGES when it is produced with edges slit by rotating knives. In this case, the belt is fully reinforced up-to its complete extremes and it has improved resistance to eventual lateral impacts during its work, compared to the moulded edges.
A lot of user believe that humidity and external agents can penetrate into the belt core through the cut edges, but this is absolutely false: being artificial fiber construction textiles (such as polyester and polyamide), they are totally water-proof and absorbing anything from the outside. It is possible to simply test this by placing a small piece of belt in some water and checking the effects after long time.
This type of edges are not recommended just in case the belt must have some particular resistance (for example some grade of flame resistance) or in case of special carcass reinforcement (for example the presence of a metallic carcass needs rubber moulded edges to protect them from corrosion).
Cut & painted edges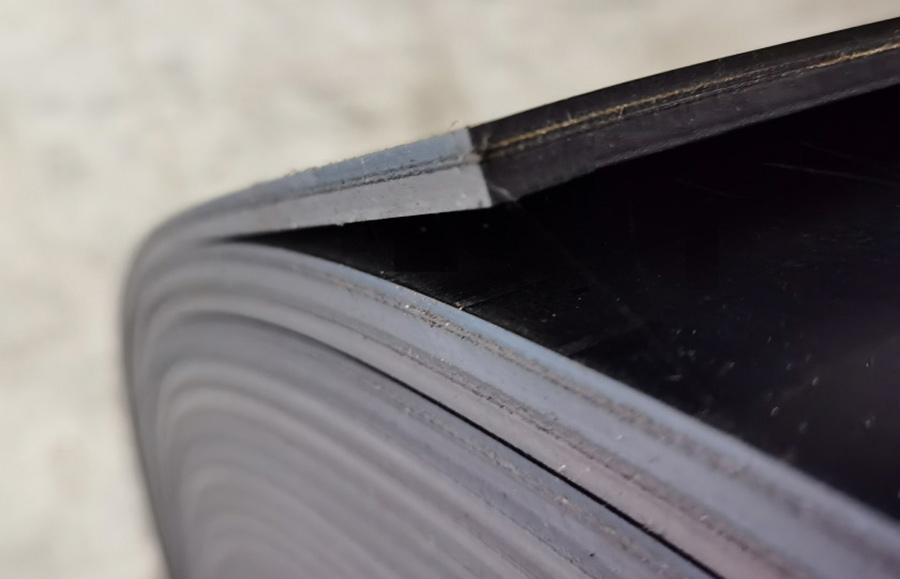 A conveyor belt has the CUT & PAINTED EDGES when it is produced with edges slit by rotating knives and finally its edges are painted with a special rubber solution. This option is available only for long length rolls (at least 30-40 meters long, depending on belt type). Other suppliers name this option as "sealed edges" and the result is practically the same: it is a way to give the user more confidence in the cut edges, by adding a sort of extra protection at the edges.